Here's what the future of video games will actually look like
Microsoft Flight Simulator turns Earth into the biggest video game on the planet
[Hi, I'm Chris Plante, and you're reading Postgame, a weekly newsletter collecting the best games, stories, and videos in the video game community into a fun, digestible package on Wednesday and Sunday mornings. Learn more on the Postgame About page.]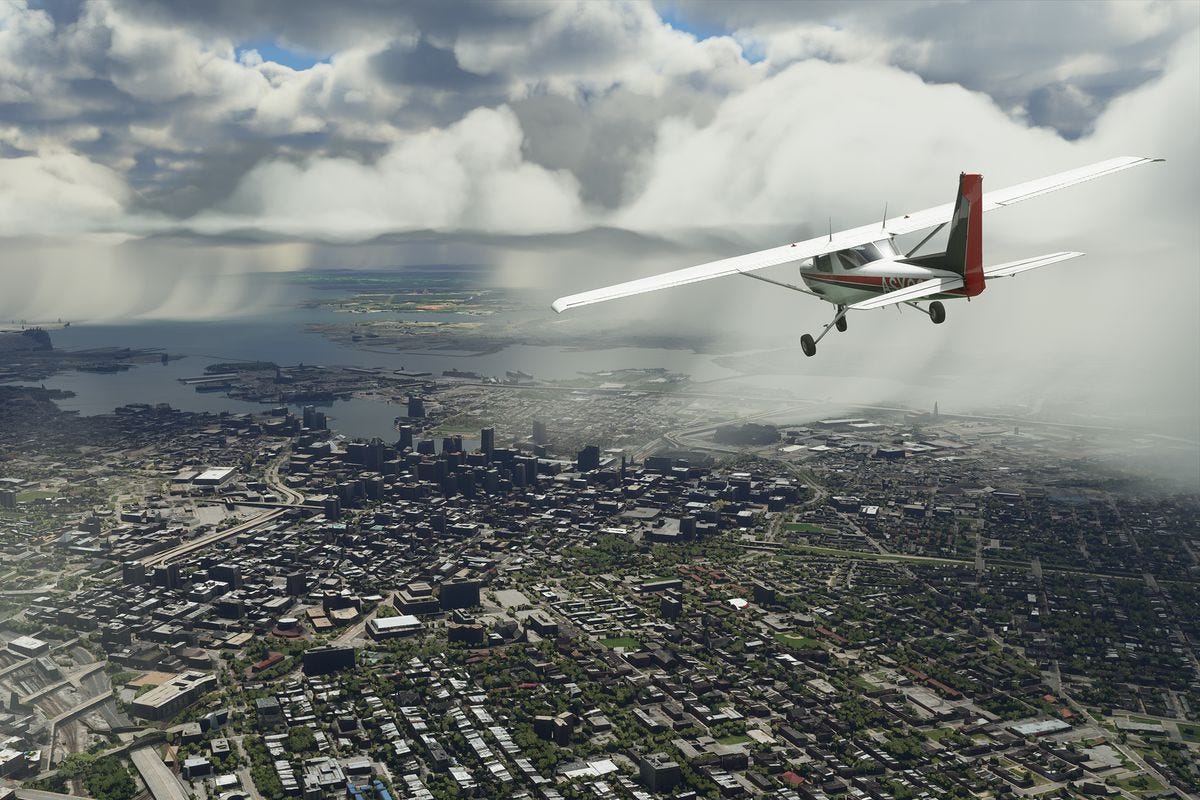 Last week, Microsoft revealed the future of video games, pulling back the curtain on Xbox Series X's video game catalog. But as I mentioned in last Sunday's newsletter, none of the games actually looked like the future. They largely looked like the games we have today, only, ya know, a bit prettier. If anything, it was the potential of Game Pass, the company's video game subscription service, that felt like a real taste of what's to come.
Have I got good news for the people who wanted to see something more exciting! This week, we got our first look at a game that takes full advantage of modern technology to achieve something hitherto impossible: the return of Microsoft's original mega-hit, Flight Simulator.
Hear me out!
This new entry, the first in the series since 2006, promises to be so much more than an obsessive sim for hardcore aviation nerds. (Though it's that, too. Just look at the in-game recreation of the AirBus control panel.) For everybody else, the reason to be excited is the raw scale.
From Martin Robinson's write-up at Eurogamer:
Microsoft Flight Simulator's aim is to provide as faithful a recreation of the earth itself as possible. You've likely seen the numbers, and impressive they are: there are some 37,000 airports, an entire world it'd take some 14 years to see from the seat of a Cessna and one that contains some two whole petabytes of data, all told. Not that you'll have to store all that yourself, of course, with Flight Simulator's world delivered via streaming technology (it will be perfectly possible to play offline, with the procedural part of Asobo's magic doing the heavy lifting, though there won't be quite the same amount of detail as if you were playing with a connection).
And that's just the ground. Here's my colleague Charlie Hall writing at Polygon about the game's depiction of the skies:
Microsoft Flight Simulator includes an entire other world — the clouds. The game's true volumetric clouds are an absolute joy to explore. And that's in part because they're not real. While the game pulls real-world weather data in real time, in part to allow pilots to practice flying where they live, the minutiae of each weather system is procedurally generated. The developers say they have the world divided into 2 million boxes — roughly 100 square miles each — where each box is running its own simulation of the weather in real time.
My big question every time I see the game in action is "…How?"
I don't have to pretend I know about cloud computing, because Digital Foundry has produced a nearly 20-minute deep dive into the techno-wizardry:
Later in the newsletter, we'll talk about the potential dangers of AAA video game scope. But don't confuse Flight Simulator with the scale of something like The Last of Us. What I like about Flight Simulator is the use of technology, not just countless human work hours, to achieve the impossible. It's telling that the first true game of the next-generation wasn't made by the largest team, but by the one with the biggest and freshest idea.
And a stockpile of Microsoft's resources, of course.
---
Free Game of the Week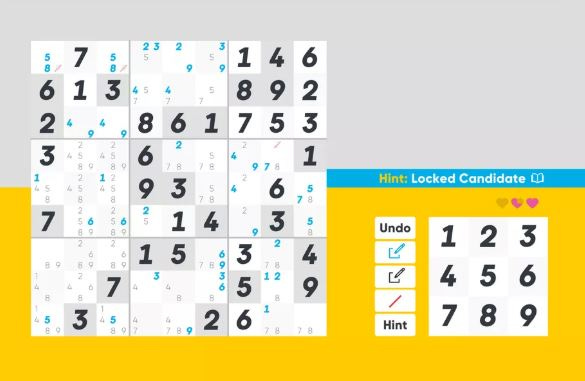 Good Sudoku
Developer: Zach Gage and Jack Schlesinger.
Ladies and Gentlemen of the class of '20: Play Zach Gage games. If I could offer you only one tip for the future, Gage games would be it. 
Gage and his collaborators have been creating smartphone apps inspired by classic games like solitaire, pool, and chess.
Of course, the App Store is already filled with thousands of solitaire, pool, and chess games, but the majority of them are garbage, loaded with exploitative banner ads and in-app purchases. Back when I flew for work, pre-pandemic, I would see this predatory junk on a quarter of the phones and tablets I'd stroll past on my trips to the restroom at the back of the plane. And on the toilet I would think, goodness, folks deserve something better. And then I would catch myself thinking about mobile games on the toilet.
Anywho! "Making something better" may as well be Gage's tagline. His work is beautiful, inventive, and refreshingly accomodating to newcomers, putting fun spins on classic games without overshadowing what makes them classics, to begin with.
Considering the ubiquity of his work, you've probably already played at least one of Gage's smartphone staples. His latest project, co-created with game designer and musical theater writer Jack Schlesinger, seeks to make Sudoku more welcoming. The game is called Good Sudoku, and here's my friend Andrew Webster on its genesis:
When [Gage] started looking into sudoku, he was shocked at the dire state of games available on mobile. Despite the popularity of the game, there were few high-quality touchscreen renditions and even fewer that allowed for the intricate note-taking necessary to pull off a "Miracle Sudoku."

"How is it possible that there is this great game, that millions of people love, and they're all playing a version that isn't even the real game?" he says. "I just have to make this. It would be a disservice to not make and share this because this is like a black hole."
To help players, Gage and Schlesinger have included an "AI-powered Sudoku genius whose only mission is to help you learn and love this classic game." As a Sudoku novice, I'll shoot you straight: It helps to have a computer genius on my side.
I've been obsessed with Gage's work since 2009 when he debuted Lose/Lose, a hybrid of interactive art and computer-destroying malware.
"Lose/Lose is a video-game with real-life consequences," writes Gage on the game's GitHub page. "Each alien in the game is created based on a random file on the player's computer. If the player kills the alien, the file it is based on is deleted. If the player's ship is destroyed, the application itself is deleted"
I adore this game, even though 1.) I've never played it, and 2.) I never will.
So how did Gage go from destructive art to family-friendly mobile games? I think the change happened around 2012. That year, I stopped by Gage's old place in Manhattan to talk about one of his weirdest games, an apocalyptic vomit simulator board game called Guts of Glory. That game was visually gnarly and its rules, pretty complex. But that same year, Gage released Spelltower, a simple, clean, and addictive word game. It was a hit.
The success of Spelltower didn't redirect Gage's career, so much as it split his career into complementary branches. He still co-creates weird games and cheeky art, but Gage has also been charting a path through the App Store, one of the most crowded and challenging market places. He's found critical and commercial success not by doing something entirely different, but by doing what the audience already likes — he's just doing it so much better.
Good Sudoku is free to download.
---
Three games to play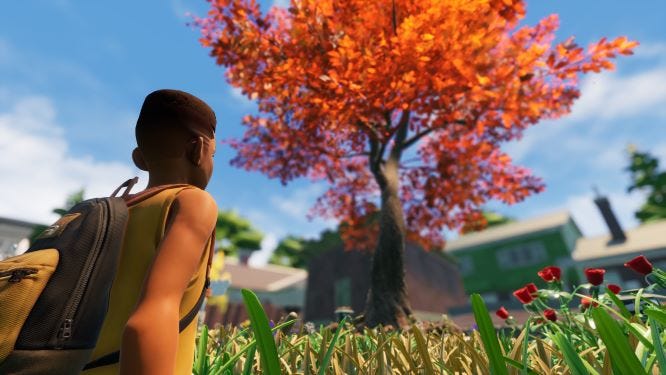 Grounded
Developer: Obsidian Entertainment, Publisher: Xbox Game Studios
Last week I wrote about Microsoft's plan for video games to be available wherever and whenever. This week, they launched Grounded. You can buy it on Xbox. Or you can buy it on Steam. Or you can download it for free if you subscribe to Game Pass. The choice is yours!
I assumed most folks would choose the comparably low monthly cost of Game Pass, but gamers are unpredictable. Grounded has been at the top of the Steam sales chart all week. (At this moment, four of the top ten sellers on Steam are published by Microsoft, despite all four being available "for free" to Game Pass subscribers.)
To be clear, this isn't one of those cases in which the story around the game is more interesting than the game itself. Grounded is a pretty dang fun survival game set in the (unofficial) universe of Honey, I Shrunk the Kids. You use twigs to slaughter ants and humongous Tic-Tac containers to hide from spiders.
About the spiders. If the game interests you, but the idea of giant spiders sends shivers down your spine, you're in luck. Developer Obsidian has included an accessibility toggle called "Arachnophobia Safe Mode," which decreases the spideriness of its spiders, the final option being a floating pair of grey orbs.
Elise Favis reported on the option at The Washington Post, elucidating the potential of similar features in future games:
Accessibility options are often specific settings for the disabled community, and we've seen developers take that audience more seriously in the last few years. However, accessibility can also accommodate different audiences and needs beyond that, and Obsidian makes a compelling case. Hopefully, future games adopt phobia-restricting concepts like this too, to widen the scope of players, who, like me, may quickly turn away from a triggering game.
Necrobarista
Developer: 59 Games, Publisher: 59 Games, Coconut Island Games, PLAYISM
Necrobarista is a visual novel about a coffeehouse staffed by necromancers who serve the living and the dead alike. It soared to the top of my "to do" list after reading these two reviews:
Video games, I believe, have a "direction" problem. To use a recent example: Ghost of Tsushima is a game heavily inspired by the chanbara genre, and yet its cutscenes barely seem to play with that particular cinematic style. Its cutscenes are framed like any other video game, with hardly any playful composition or other clever imagery. Meanwhile, Necrobarista is the opposite of this. It is 100% cinematic style with an anime-inspired lens, and with that pointed inspiration, knows exactly how to frame every screen in an interesting way.
Violet Adele Bloch at Unwinnable.
Necrobarista allows itself to be winding, poetic and meticulous, without becoming alienating or overwhelming. Instead of making you an agent in its story, it only asks you to take what you need from it.
Necrobarista is available on PC, Mac, iOS, PS4, and Nintendo Switch.
CrossCode
Developer: Radical Fish Games, Publisher: Deck12
Current Bloomberg/former Kotaku/forever friend Jason Schreier has recommended this roleplaying game to me for nearly two years, but Jason has recommended a lot of interminable roleplaying games. I said, "Sure!" and followed through on my intention of in no way following through.
Well. Now I eat crow. If anything, CrossCode was underhyped.
Here's Jason on the PC version in 2018:
Set within the world of a fictional MMORPG called CrossWorlds, CrossCode has you play as an avatar named Lea who's trying to figure out who she really is, while also uncovering mysteries and hearing plenty of MMO jokes along the way. She'll slash up monsters with sword swings and a ranged bullet attack in Zelda-style combat. It's a role-playing game on the outside, complete with shops and weapons and endless side quests, but at its heart it's a puzzle game, one that isn't afraid to kill you over and over again.
The writing is smart, the action is fast, and the world is filled with puzzles that challenge my noggin without veering into "so opaque that I have to Google every solution" territory.
The game has been available on PC for a couple of years and debuted on Switch earlier this summer. PSA: If you're playing on Switch, be sure to install the latest patch!
---
Three stories to read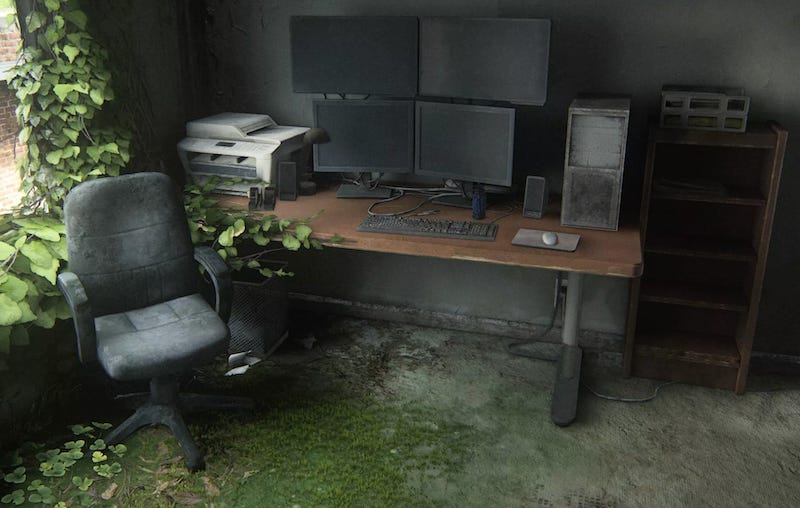 Cian Maher via VG24/7
Primarily developed by Naughty Dog and published by Sony Interactive Entertainment, The Last of Us Part 2's production involved 2,332 people – 2,169 developers and 163 thanks. […] A whopping 12 different studios were outsourced to help with various aspects of The Last of Us Part 2's art – some with bare staffs of only two people, others with rosters of 50+. It's unsurprising to see how many people worked on the game when you consider how it has quickly cemented itself as potentially the most accessible game in history.
At Forbes, Liza Lanier argued the team should have been even bigger, considering reports that developer Naughty Dog still relied on crunch.
But here's my question: Do we need games to be this big?
At this year's GameLab conference, former Sony Interactive Entertainment chairman Shawn Layden said he'd "welcome the return of the 12-15 hour game."
"Major triple-A games in the current generation go anywhere from $80 million to $150 million or more to build, and that's before marketing. It's a huge up-front cost. Extended over time, it takes three or four or five years to build a game while you're not getting any return on the investment. You just continue to pay into it looking for the big payoff at the end. I don't think, in the next generation, you can take those numbers and multiply them by two and expect the industry to continue to grow."
Microsoft has already tossed out the classic playbook of "big studios make big games." The company has acquired a smorgasbord of development teams and we've seen a variety of scopes, which is reflected in their price points. The newly released Grounded costs $29.99. The "Premium Deluxe Edition" of Microsoft Flight Simulator costs $119.99 — four times as much as its peer.
All of which is to say: I don't think that we need to see the death of big-budget games, but I do think it's time for publishers to recognize that not every game needs to be big in order to be worthwhile, let alone profitable. Dramatically diversifying the scopes of their games, along with the marketplaces for which they're best suited, might not only protect their investments in the longterm but also lead to more realistic and healthy work expectations. Or in fewer words: bigger is not inherently better. Not for games. Not for teams. And certainly not for work hours crammed into a week.
Speaking of scope, I like this point from Rami:
Edwin Evans-Thirlwell via Wireframe
This essay is 🎆.
The unreality of video game gunfights is sharpened to a point in Elegy. Streamed on Twitch from 4 July 2018 to 4 July 2019, DeLappe's mod was an automated massacre simulator fuelled by real-world statistics. Every day, the mod would re-enact the year's running total of US lives lost to gun homicides, as recorded by the Gun Violence Archive.
Heterotopias
If you enjoy reading about video games, architecture, and/or beautiful landscapes (you're reading this newsletter, after all!) then you oughtta grab the latest issue of Heterotopias. Editor Gareth Damian Martin is an immense talent, and his new game, In Other Waters, in which you play as an artificial intelligence navigating a topographic map of an alien planet, pairs perfectly with this issue.
---
Three videos to watch
Polygon via YouTube
When Brian told me he planned to read every Halo novel, I figured he would get bored and do something else. I was wrong.
For the past year, he has suffered for our happiness. The least we can do is watch his video.
A gardening game finds serenity in the age of environmental dread
Noio Games via Twitter
If we must live in the post-apocalypse, we may as well make it pretty.
A VR simulator for dating snakes with butts
absurd:joy via Twitter
I'm extremely curious about what the folks at absurd:joy are cooking. The micro squad previously built up Owlchemy Labs, which made a name for itself with VR hit Job Simulator and got swiftly acquired by Google. For absurd:joy, the team raised $4.4 million and gathered a trio of expert advisors to make… something!
It's all very top secret, but maybe when the world has a vaccine I'll have a chance to visit their Austin office and report back with details. Look, I need something to look forward to. Until then, I'll enjoy glimpses of their prototypes, like this snake dating simulator that blends the ideas of narrative tools like Twine and VR art tools like Tilt Brush.
---
The best of the rest
---
Ephemera
NYTimes via YouTube
Bridgers's new album, Punisher, is one of the few great things of 2020. Remember concerts? I miss concerts.
The addition of "virtual fans" to real baseball stadiums is going about as well everybody expected.
---
---
But what do you think?
Send links, tips, comments, questions, games, and cosmic horror baseball GIFs to @plante.